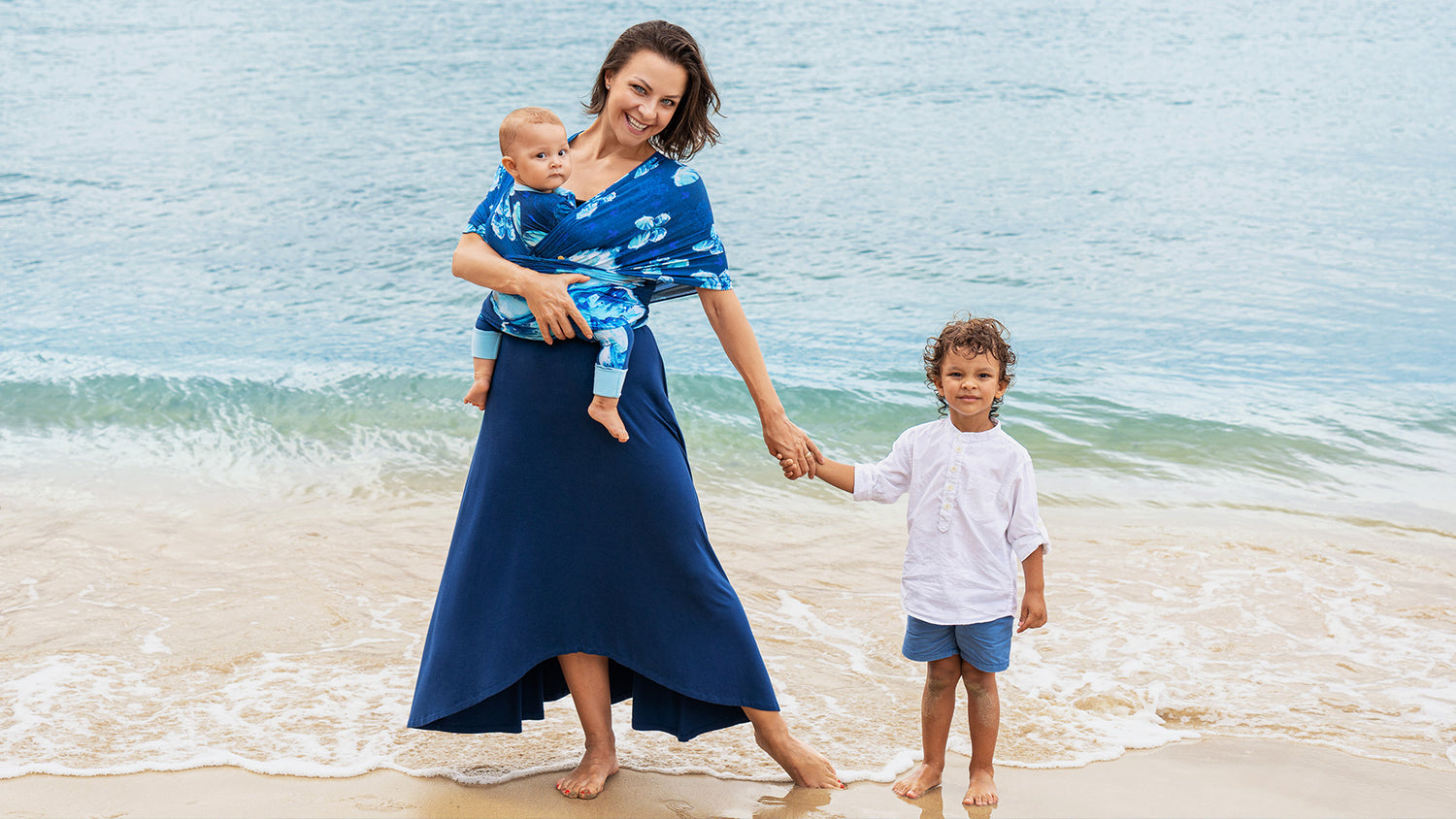 Now Wearing Your Baby is Fashionable
Dedicated to create the most beautiful bonding experience from Day One, IVAU's multi-award winning baby wraps redefine the boundary and scope of a newborn essential. Every detail is reconsidered to elevate the comfort and style of babywearing.
Designed for Style
Inspired by the pristine nature of Fiji, our hand painted original prints are a work of art. Each pattern takes three months to create from bespoke artwork to wearable print. They are thoughtfully created according to how the wrap will look in actual usage, creating the most stylish look for mother and baby.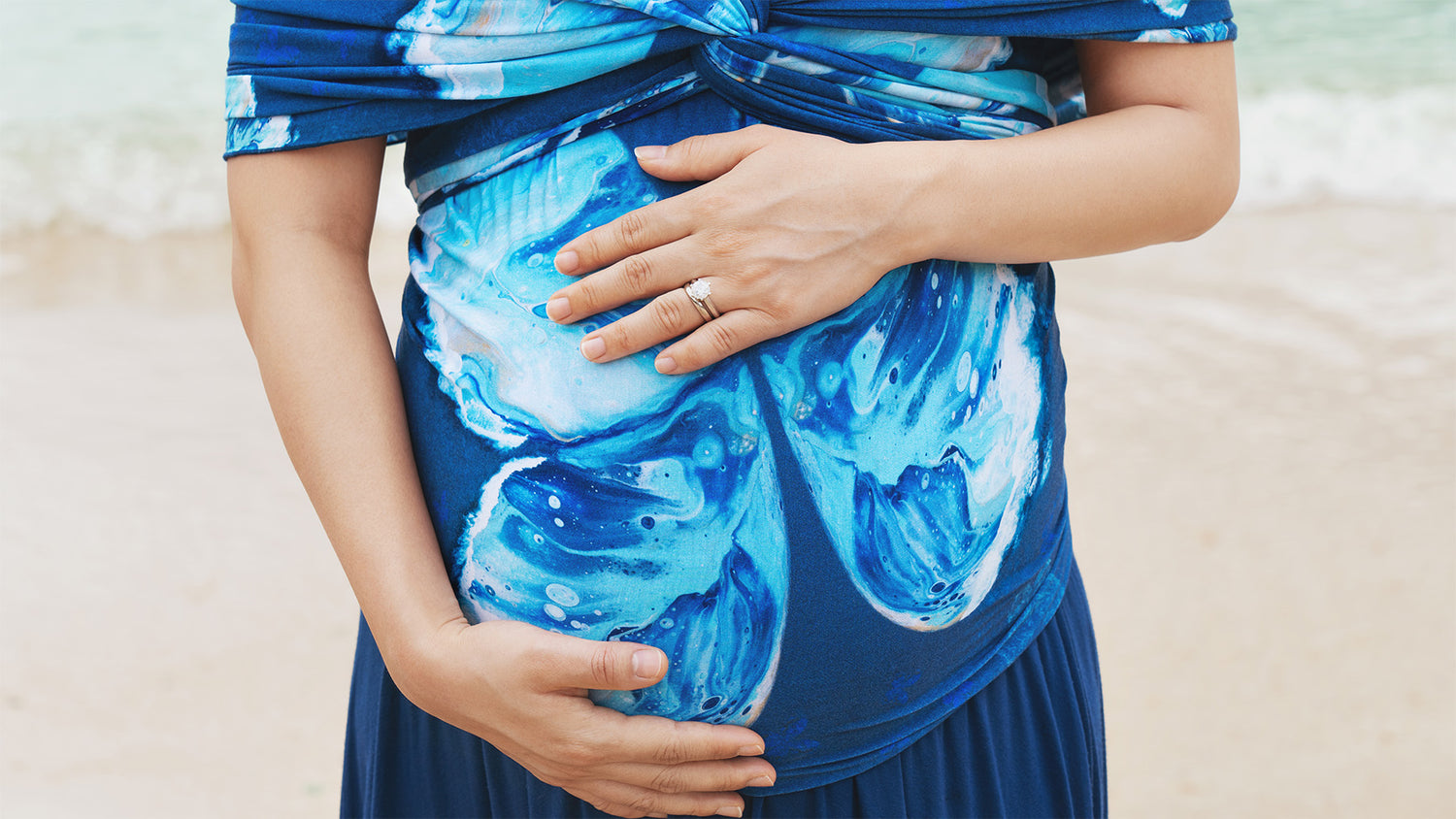 From Pregnancy to Beyond
Suitable as a belly support during preganancy, our baby wrap is not just a baby carrier. It's an investment piece in your own wellbeing as well as baby's.
A Real Multitasker
Use as a newborn swaddle, a stroller blanket, a nursing cover, we can't think of any other carrier that can do so much more! It is a newborn essential that lasts a lot longer than the newborn months.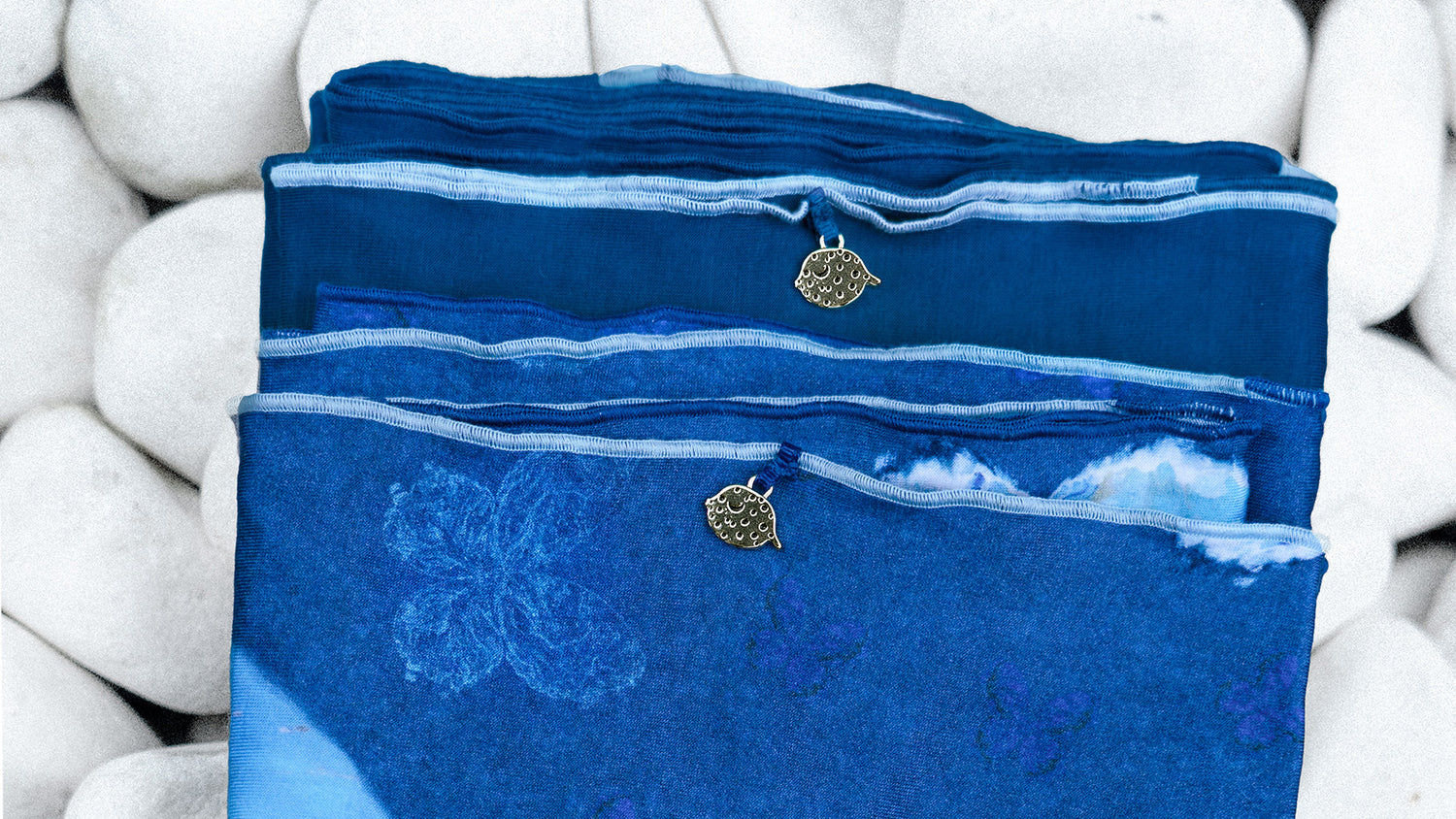 Every Detail is Improved
Coloured guiding seam to easily find the mid-section, adjustiable length to avoid lenthy fabric on the floor, do you know our golden pendant helps greatly to find the safety belt while wearing your baby? Every detail is reconsidered through months of testing to improve the practicality of a conventional baby wrap.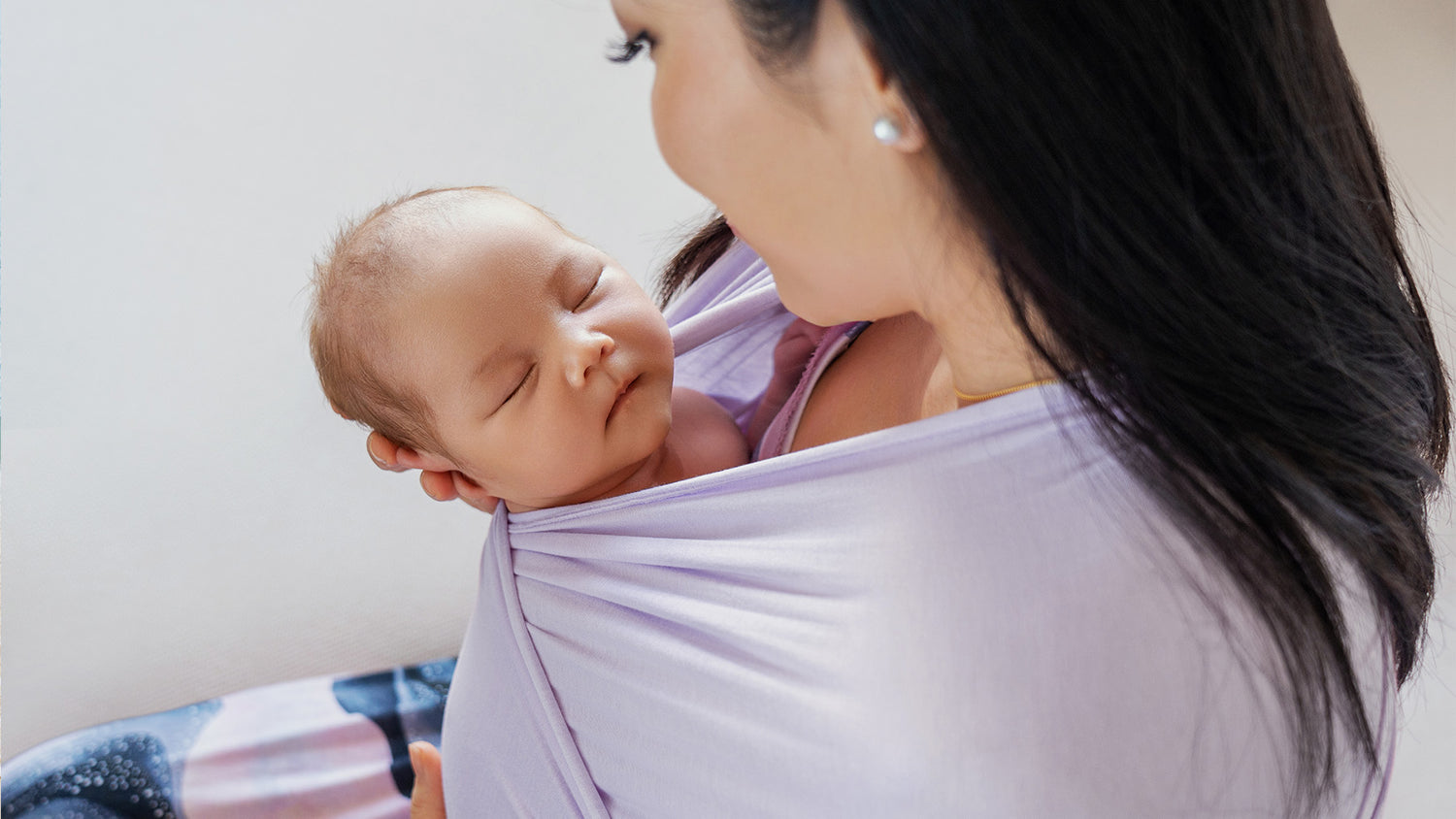 Tailormade for Best Babywearing Period
Unlike conventional babywraps try to accomondate heavy weight upto 35 pounds resulting in cumbersome fabrics, we don't do more than necessary. Tailormade for the best babywearing period from birth upto 25 pounds, our babywrap is luxuriously soft, lightweight, breathable and gives the right amount of stretch for the perfect hold from birth.
Silky-Soft Luxury
Custom-milled from sustainable, organic bamboo, our BLUESIGN® and OEKO-TEX® STANDARD 100 certified fabric adheres to world's strictest chemical safety standards for textiles. It is certified free of harmful chemicals, made in green with lowest impact on people and the environment.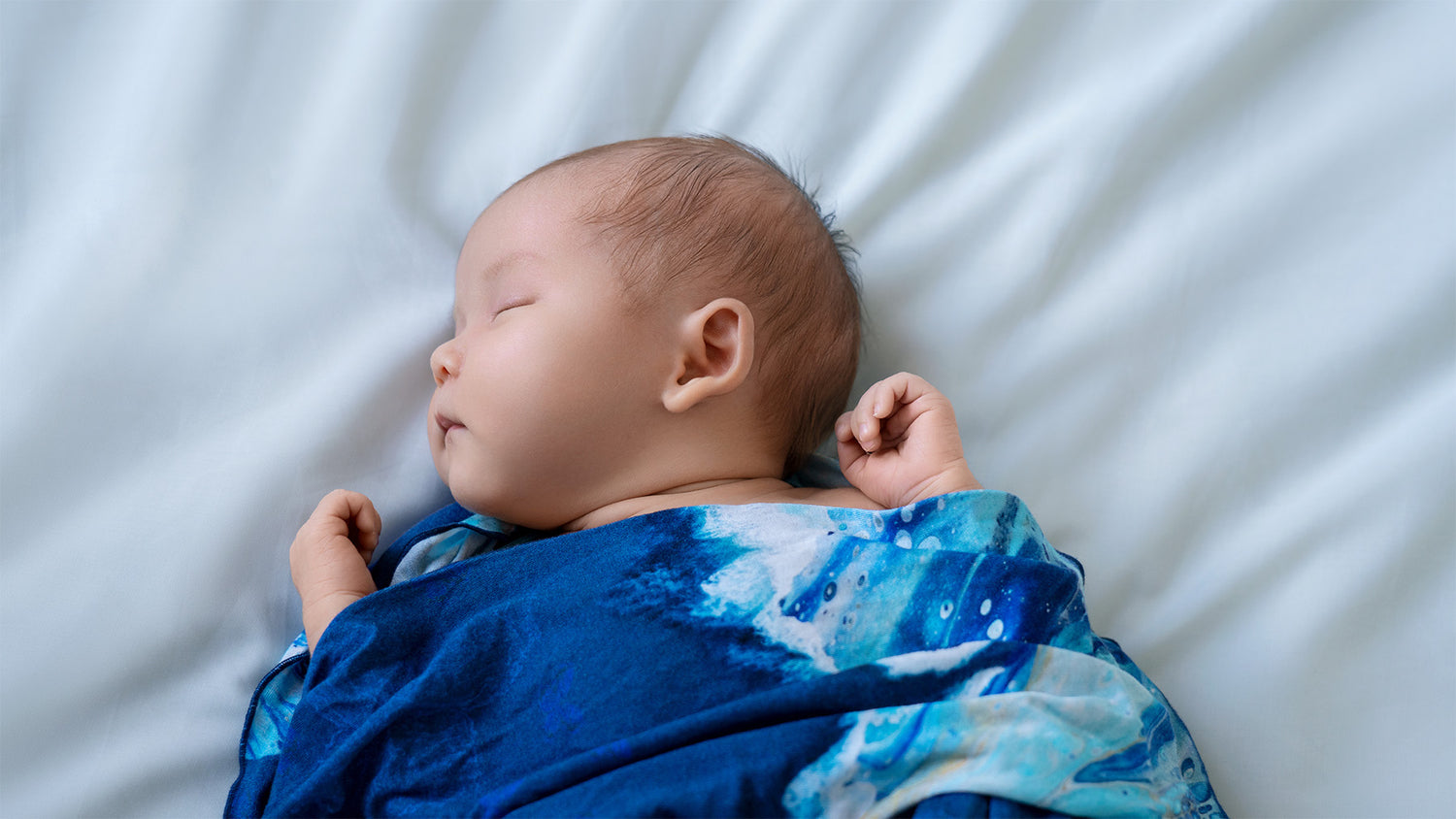 Ideal for Baby's Delicate Skin
Our All Season fabric is organically anti-bacterial, hypoallergenic, odor resistant and naturally regulates body heat. Which means, our baby wrap will keep you and your little one cool in the summer and warm and cozy in the winter.
Easy Storage
Our wrap tucks neatly into its signature Coconut Fold with a built-in pocket and custom push-button. It is cute and handy, wrinkle free each time you use it and fits perfectly in a diaper bag.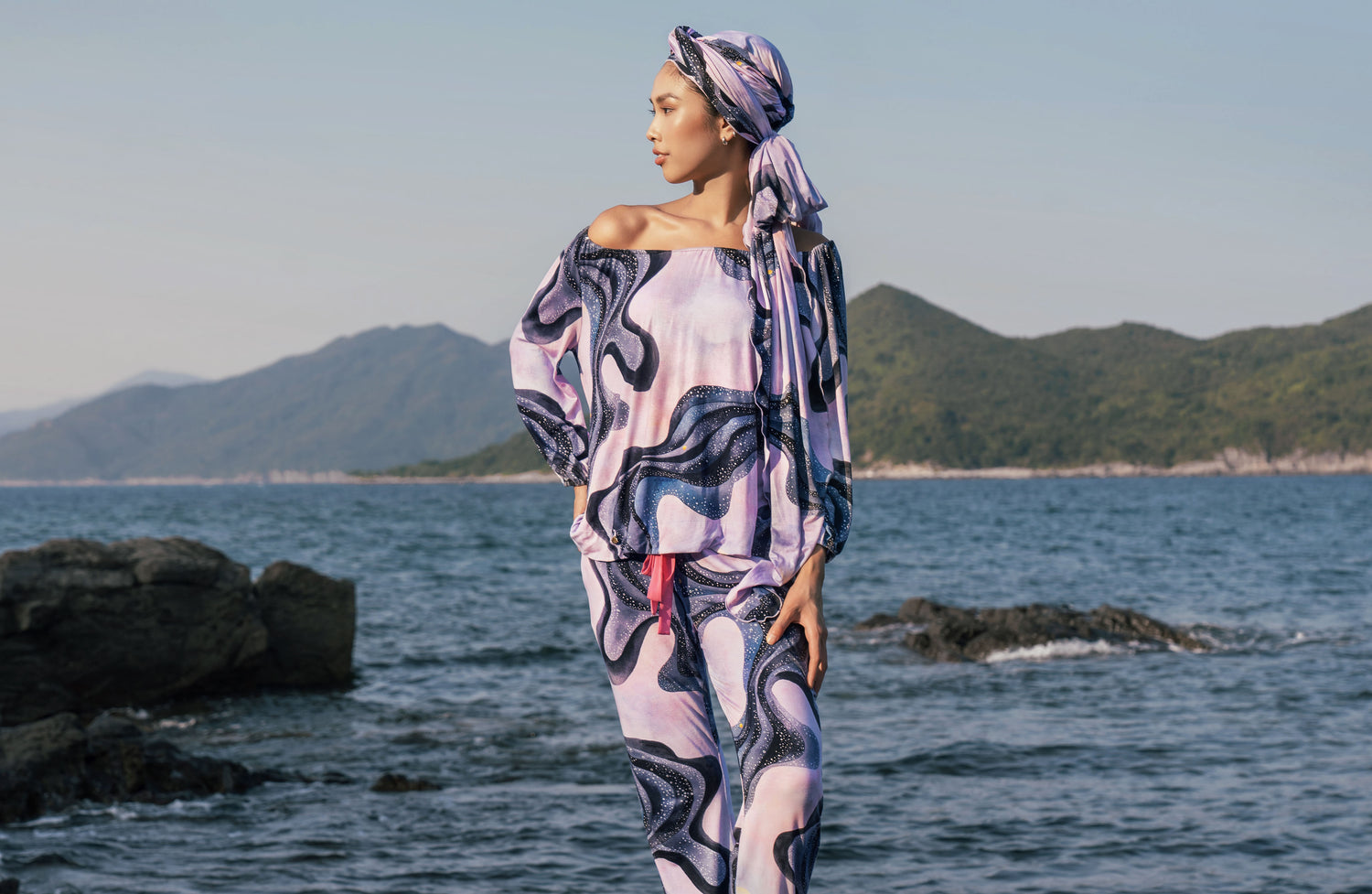 A Beautiful Keepsake
Designed by a mother who dislikes wasteful newborn items, IVAU babywrap's unique properties enable it to be used as a chic top, a hair turban...a beautiful keepsake that keeps giving! Follow @ivaufiji for tutorials and share with us how you use your IVAU wrap beyond the first year #ivaustyle